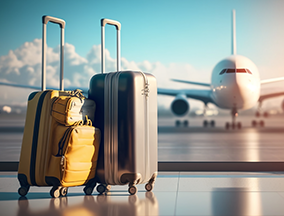 Shopping for a new home in a distant town, city or neighborhood can be a challenge. It's especially difficult if getting there requires a very long drive or flight. So, if you're thinking of moving out-of-town, here are some home shopping tips to consider:
Schedule a longer than normal viewing appointment. Make sure the seller is aware that you'll need more time to see and evaluate the home, so they don't book another appointment too soon after yours.
Spend extra time in the neighborhood and surrounding area. Drive the streets. Go for a walk. If possible, chat with neighbors you run into.
Get all the facts you can about the home and surrounding area. You'll want to take a close look at crime statistics, property turnover, demographics, etc.
Don't rush your travel plans when going to see a listed home. Try to arrive for the viewing relaxed and energized (rather than stressed and fatigued), so you can see the property in an unhurried manner.
Following these simple tips can bring you a lot closer to finding your faraway dream home.